ASRock Rack Exhibits New GPU Server Solutions at NVIDIA's GPU Technology Conference 2018
San Jose, USA - GTC 2018 - March 27, 2018 - At NVIDIA's GPU Technology Conference (GTC), the premier AI and Deep Learning event taking place from March 27 to 29 in Silicon Valley, ASRock Rack, specialized in high performance and high-efficiency cloud computing server technology, in booth #626 showcases its latest GPU-based 3U8G+/C621 and R403-C612 WS barebone system, as well as the EP2C621D16GM and EP2C612 WS server boards designed for high-density and highly scalable server solutions.
The 3U8G+/C621 high-density and highly scalable NVIDIA® Tesla® GPU server barebone supports up to eight GPGPU/MIC cards and sixteen DDR4 DIMM slots. The 3U system includes also six 2.5" hot-swappable HDD bays supporting SATA3 6Gb/s, dual Intel® i350 GLAN Ethernet RJ45 Ports LAN and top efficiency 1200W redundant PSU (3+1) optimized for scale-out HPC platform, parallel computing, rendering machine, visualization, and big data analysis applications with support for two PCIe slots.
The R403-C612 WS, 4x GPU capable 4U Rackmount server barebone system, features NVIDIA® 4-way SLI™ & AMD Quad-GPU CrossFireX™ Technology with support for four PCIe3.0 x16 and three PCIe3.0 x8 slots as well as eight DDR4 2133 DIMM slots, accommodating with four double-deck graphic card holders for extreme graphic performance.
Powered by Intel® Xeon® Scalable processor, the EP2C621D16GM dual-socket server motherboard features sixteen DDR4 2666 RDIMM slots, eight SATA3 ports along with an M.2 slot for added flexibility in SSI CEB form factor for GPU server deployment.
Optimized for high-end server or workstation for professional graphic builds, the EP2C612 WS SSI EEB server motherboard based on the dual-socket Intel® Xeon® processor E5-2600 v3/v4 series, supports NVIDIA® 4-way SLI™ & AMD Quad-GPU CrossFireX™ Technology featuring eight DDR4 2400 DIMM slots, seven PCIe3.0 slots, and nine SATA3 by C612, is best designed for graphic server, visual computing server, rendering server and 4U pedestal server applications.
Anticipating attendance of around 8,000 participants from worldwide 40 countries, sincerely invite you to visit ASRock Rack (Booth #626) to learn more about how ASRock Rack's latest 3U/8GPU and 4U/4GPU high-density and highly scalable GPU server solutions to accelerate your Artificial Intelligence, Deep Learning, Data Center and Cloud Computing applications with the power of NVIDIA's GPU technology.
Event Details
Date: March 27-29, 2018
( Mar. 27: 11:00a – 1:00p and 5:30p – 7:30p,
Mar. 28: 12:00p – 2:00p and 5:00p – 7:00p,
Mar 29: 12:00p – 2:00p )
Venue: San Jose Convention Center, CA, USA
Booth: #626
Main Features
3U8G+/C621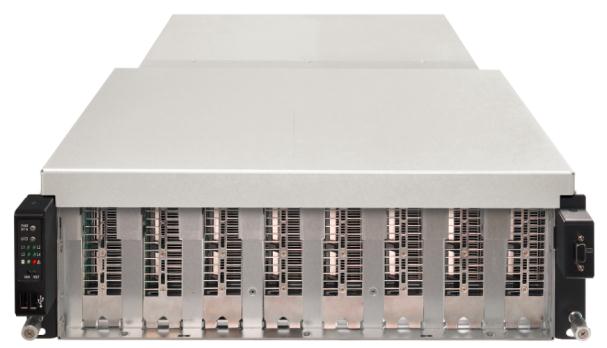 3U Rackmount with 1200W Redundant PSU (3+1)
Dual Socket P (Purley) Intel® Xeon® Scalable Processors
Support 16 x DDR4 DIMM slot, 2666/2400 RDIMM, LR DIMM
Supports 8 x GPGPU/MIC card or 8 x GPGPU/MIC
Supports Intel® i350 Dual GLAN
Supports 6 x SATA3 6.0 Gb/s or 6 x SAS 12 Gb/s Hot Swap Bay
Supports 2 x PCIE card
R403-C612WS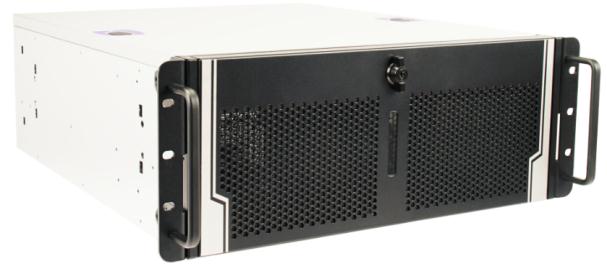 Open-Bay 4U Server Chassis
Socket LGA 2011 R3 Intel® Xeon processor E5-2600 v3/v4 series
Supports Quad channel DDR4 2133/1866 ECC DIMM,RDIMM,NVDIMM and LRDIMM, 8 x DIMM slots)
Supports 4x PCIe 3.0 x16, 3x PCIe 3.0 x8
Integrated IPMI 2.0 with KVM and Dedicated LAN (RTL8211E)
Supports Intel® Dual GLAN (2 x Intel® i210 )
Supports NVIDIA® 4-way SLI & AMD Quad-GPU CrossFireX™ Technology
EP2C621D16GM
Half 20''x 6.5'
CEB 12'' x 10.5''
Dual Socket P, support Intel® Xeon Scalable Processors
Supports DDR4 2666/2400/2133 R DIMM & LR DIMM, 16 x DIMM slots
Supports 8 x SATA3 6.0 Gb/s by INTEL + 1x M.2 port
Supports Dual GLAN by Intel® i350
EP2C612 WS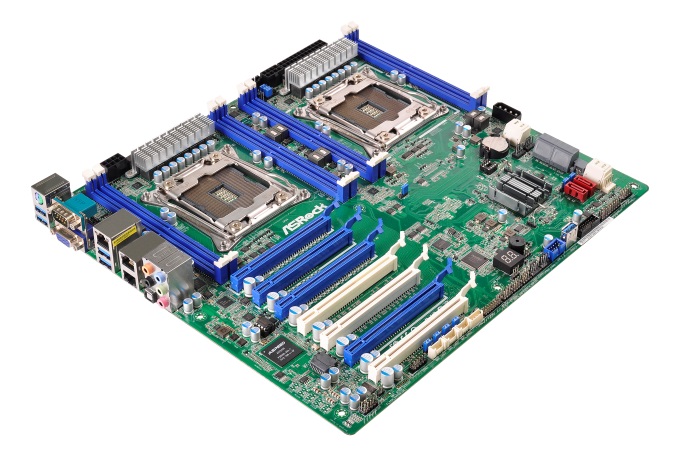 Socket LGA 2011 R3 Intel® Xeon processor E5-2600/4600 v3 series
Supports Quad channel DDR3 2133/1866/1600 ECC DIMM, RDIMM, NVDIMM and LRDIMM, 8 x DIMM slots
Support 10 SATA3 6.0 Gb/s by Intel® C612 (2 support SATA DOM, 1 support SATA Express)
Supports 4x PCIe 3.0 x16, 3x PCIe 3.0 x8
Integrated IPMI 2.0 with KVM and Dedicated LAN (RTL8211E)
Supports Intel® Dual GLAN (2 x Intel® i210 )
Supports NVIDIA® 4-way SLI & AMD Quad-GPU CrossFireX™ Technology